THOSE PANTS MAKE YOU SWEAT!
LEG PANTS + MODELING GIRLS SAUNA EFFECT Fashion Fitness

Daily use: 1-4 hours / day
Benefits: Models your waist (Creation of Body Curves) Greater Comfort Adjustable Waist Breathable Mesh Assists in Posture (Keeps Column Straight) Assists in Burning Calories Puffs Buttocks Ideal for daily use in physical activities Better Mobility Eliminates Toxins retained in the body Assists in removing diastasis and high stomach
Length: Pants: 91 cm Bermuda: 56 cm Shorts: 39 cm

Note: Product Small Shape (Indicated to get the ideal size)

Internal Fabric: Neoprene External Fabric: Polyester and Spandex *Wear the product with dry body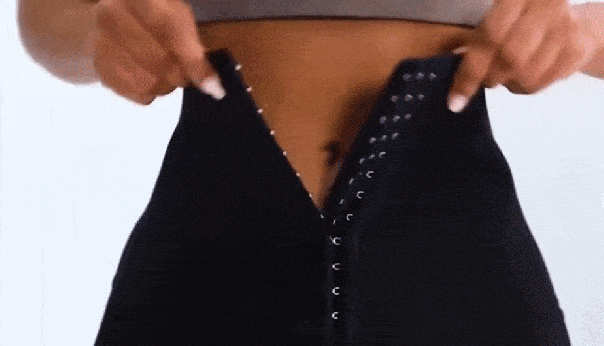 The Leg / Legging Trainer Sauna Effect contains in its composition a high quality heating fabric with Polyester, which helps in the transpiration of your body. Simultaneous Heat Exchange - Waterproof and Windproof, generating a high calorie burn.
Its composition is in Polyester and Spandex, with selected high quality yarns. With Sweat Wicking Technology it retains thermal and body heat, perspiration occurs internally inside the pant but is not visible on the outside.

Composition: Polyester, Spandex and Sweat WickingInside: