Comfortable, Sturdy, Super Cute, and Kids Love It!
The perfect choice for your children's feet this summer. Crocks Dino ensures safety and stability while your children play and run. In addition, the slippers are soft and comfortable, providing a perfect, pressure-free fit for little feet.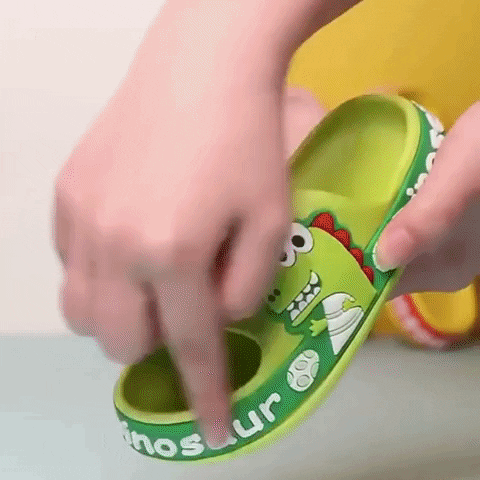 The Crocks Dino is an innovative children's shoe with a unique and modern style. It offers style, firmness, flexibility, resistance, and comfort.


Um family outing, a birthday, or at school, the Crocks Dino Anti-slip Children's Slipper is the perfect match for any occasion!
Features:
Increased durability: Lasts 2x longer
Quality Material: Strong and soft, the Cloud Orthopedic Slipper - Soft Slippers can last for many years, it doesn't wear out fast Orthopedic: Completely reduces pressure when walking, causing no heel pain Safety: Non-slip texture on the sole, preventing possible accidents Light as a Cloud: The whole slipper is light and weighs less than a cell phone.
Choose the size based on the measurement in cm, find out how to measure below:
1 - Take a ruler or tape measure
2 - Measure from the heel to the big toe (or the length of the insole of a tennis shoe that the child already has)
3 - We recommend adding 0.5 cm